When and how to use Postponement
Automatic Enrolment is on most small business agendas currently. Although many reports state that the process has posed fewer problems than previously imagined, one of the areas that is reported as prompting most questions of The Pensions Regulator is postponement.
An approach that can be particularly useful for employers with temporary or seasonal workers, postponement is a relatively complex area. That's why, in this article we hope to give you an overview of the main things you need to consider if you're considering using it.
If you have temporary or seasonal workers, you may well have the desire to postpone automatic enrolment. Alternatively, you may have workers whose earnings may or may not fall above the threshold for enrolment and you need to wait until things are clearer. Or perhaps you have a handful of workers who are currently going through their probationary period and you need to wait to see how that goes before embarking on the auto enrolment journey. Finally, it might simply be that you want to avail yourself of the possibility for postponing to bring auto enrolment into line with other important business dates, such as for a pay period.
If any of these situations apply to you, then it may indeed make good business sense to consider using it.
What are the conditions of postponement?
You can temporarily postpone the assessment of workers for automatic enrolment for up to 3 months.
You don't have to include all your staff in postponement unless you want, or need to.
When you postpone from your staging date, your staging date doesn't change.
You must inform staff within six weeks of your staging date.
You are still required to declare compliance within 5 months after your staging date.
You cannot combine postponement and re-enrolment.
You can postpone auto enrolment for a period of up to three months and the amount of time can vary from staff member to staff member. All of that said, no matter how short the postponement may be, you are still obliged to write to anyone affected by it within 6 weeks to let them know that their assessment has been postponed. In that letter you need to tell them the end of the postponement date and that they continue to have the right to join or opt into a pension any time. The Pensions Regulator help you fulfil these requirements by providing you with a template letter on their website that you can adapt to your business.
Two commonly asked questions regarding postponement
Can I postpone more than once?
You can use postponement more than once, but only staff who are deemed to be not eligible can be postponed for a second time. Eligibility means that further postponement is not an option.
What do I need to do after the postponement period?
When the postponement period is over, any eligible staff must be automatically enrolled without waiting for the end of the three-month postponement period. For any staff assessed as not eligible, they need to be monitored each pay cycle thereafter and as soon as they become eligible they must be enrolled.
If you think that postponement may be an appropriate way ahead for your business and you'd like some help, why not get in touch? At Payplus we have teams of auto enrolment experts on hand, who speak your language and are here to help you make the very best decisions for your unique situation.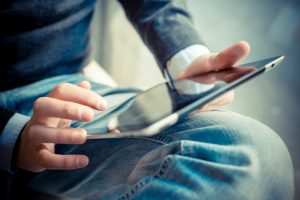 28th July 2021: IRIS Software Group (IRIS), one of the UK's largest privately owned software companies, is today announcing it has acquired Payplus, the best-in-class…
Finish Reading