IRIS Software Group Expands Managed Payroll Services Offering With Payplus Acquisition
28th July 2021: IRIS Software Group (IRIS), one of the UK's largest privately owned software companies, is today announcing it has acquired Payplus, the best-in-class managed payroll services provider for businesses and educational organisations in the UK.
Founded in 2008, Payplus' managed payroll and P11D services enable employers to free themselves from the administrative burden of running payroll to focus on more profit-orientated tasks and growing their businesses.
The move comes as the Office for National Statistics reports the number of payroll employees continues to rise, totalling 28.9 million in June 2021 as COVID-19 lockdown restrictions ease across the country. Over decades, IRIS has built unrivalled knowledge and expertise in payroll software, delivering huge efficiencies to payroll teams so they can focus on growing their business. Over 6 million employees globally, including one in five of the UK's workforce, are paid by IRIS payroll offerings.
CIPP Payroll Assurance Scheme (PAS) accredited, Payplus is a highly regarded partner to businesses and educational organisations and its solutions complement IRIS' broader managed payroll services portfolio and philosophy – to take the pain out of processes and enable professionals to focus on the work they love.
With payroll now more complex than ever following the introduction of furlough during the pandemic, there is an increasing need for trusted, reliable payroll services. This move demonstrates IRIS' commitment to investing in people and products that broaden its service offerings for businesses and education organisations. It marks the next stage in IRIS' mission to increase its reach and market share in the managed payroll services arena as part of its long-term 'build, buy, partner' strategy.
Elona Mortimer-Zhika, CEO of IRIS Software Group says, "Payplus joining the IRIS family allows us to expand our offerings for managed payroll services, delivering businesses and educational organisations a best-in-class service, getting payroll right first time, every time. The sheer complexity of payroll, especially during the pandemic, with ongoing regulatory changes around the furlough scheme, has meant businesses need the bandwidth and energy to focus on profitable growth.
"Our goal is to support our customers to work productively and remain compliant. We are delighted to bring Payplus onboard and will continue to support its growth and invest in its best-in-class services to benefit both existing and new customers."
Robin Mead, MD of Payplus says, "We've spent the last 13 years working with businesses and educational organisations to develop managed payroll services that enable them to outsource the burden of payroll so that they can focus on more profit-focused work. With the incredible IRIS resources and working with the brilliant IRIS team, who are obsessed with everything payroll as we are, we'll be able to take our services to the next level. We couldn't be more excited about joining the IRIS family."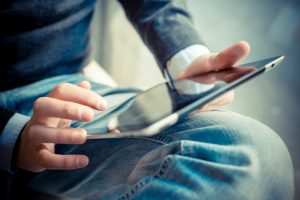 28th July 2021: IRIS Software Group (IRIS), one of the UK's largest privately owned software companies, is today announcing it has acquired Payplus, the best-in-class…
Finish Reading