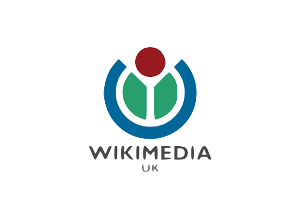 Outsourced Payroll Services
Payroll can be a real challenge for every size of business, from independent contractors right up to medium and large-sized businesses. Just because you only have a few employees doesn't mean that you'll find payroll simple.
Staying up to date with ever-changing payroll legislation can be a real challenge, but you don't have to deal with it all yourself. When you choose to outsource your payroll to Payplus, you can rest assured that your fully managed payroll service is in safe hands.
With over 40 years of experience, we pride ourselves on the personal service provided by our skilful team. Irrespective of the size of your business, when you choose Payplus Payroll Services you know you'll be working with someone who understands your business and speaks your language.
See what Payplus can do for you

I would absolutely recommend them. They've been very efficient, very effective.
Brian Mulholland
CFO, Redwood Bank
Secure and accessible data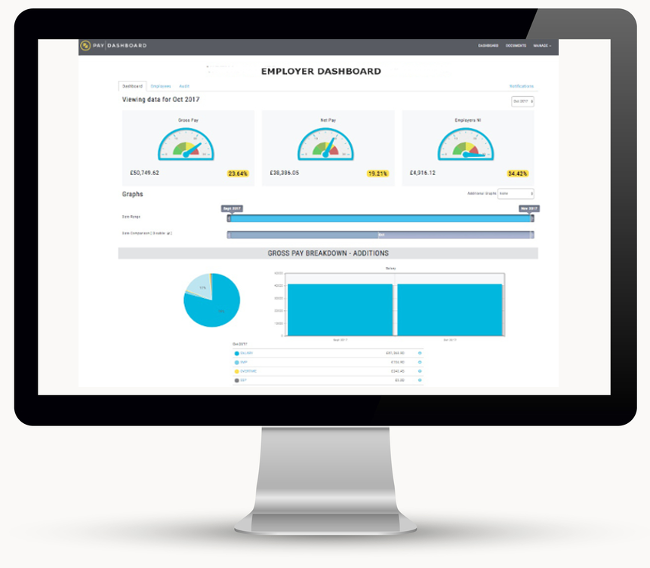 You will have access to online Employer and Employee dashboards, viewable via a browser on PC, tablet or mobile.
Your employees can see their pay data, payslips and P60's, while you can see all of that and the overall payroll services data and the downloadable payroll reports.
Are you an overseas business?
If you have an overseas company with a UK payroll requirement we can look after that for you.
Payplus Payroll Services will provide you with assistance regarding UK laws and regulations as well as payment facilities. When you choose to work with Payplus, you can rest assured that you are working within the UK payroll regulations.
Irrespective of whether you are a service provider, manufacturer or simply have UK representation, we make your UK payroll easy and stress-free and provide you with exceptional, personal fully managed payroll services.
In addition, we can assist you with non-payroll financial matters, such as dealing with contracts and other HR matters, accounts and tax requirements and determining how your UK operation fits within UK legislation.
Get started with Payplus Payroll Services Today!
Frequently asked questions
Do you process payroll for sectors with specific needs?

While many payrolls are similar, there are certain sectors that have very specific rules. Such sectors require specialist attention.

At Payplus we have teams that deal specifically with fully managed payroll services for Recruitment Agencies, charities and Schools and Academies. If your business is in one of these specialist sectors, why not get in touch to see what we can do to help?
Do you run payrolls for 1 employee?

At Payplus we deal with hundreds of one person payrolls, and they are given the same care and attention as for a 100-person payroll.

If necessary, we will help you set up your 1 person payroll, register you with HMRC and make sure that the required pension arrangements have been made. 1-person payrolls often have the same salary amount paid each month so if that is the case all you need to do is tell us of any changes in a particular month. Otherwise, the payroll services can be run without any action on your part.
Are you a Bacs Approved Bureau?

Payplus Payroll Services is authorised to make Bacs payments on behalf of our payroll clients.

What this means is that you can ask us to make payments directly from your bank account to pay your employees, HMRC and other third parties. This highly secure way of working is regulated by Bacs through regular audits and stringent regulatory requirements. We automate this as part of the payroll processing and it means that once your payroll is authorised you don't need to remember to make the payments, we will make them for you.

When you choose to work this way, you can have complete confidence that the payments you are due to make will be made on time and correctly – every time.
How does online payroll work?

The Payplus payroll services software is hosted securely 'in the cloud'. This means that it is available via a web browser to both our team and you. You are able to log on to provide data for each pay period and to see historic reports and payslips.

The Payplus team provide you with a personal service from a dedicated account manager and will guide you through the processes and tailor them so that they work in the best way for you.
Do you run payrolls for accountants?

If you're an accountant and neither have the desire nor expertise to run payrolls in-house, Payplus is the perfect solution. Not only can we provide top quality services for you, but we can also provide payroll services for your clients.

Either by working in conjunction with you or with your clients direct, we will provide exactly the sort of payroll service you expect and deserve. We know and understand the importance of your client relationship and can enhance that by providing the payroll service your clients require in line with your needs and theirs.

The great thing about outsourcing your clients' payroll to Payplus Payroll Services is that you can free yourself up to do the work you're best at without getting bogged down in the likes of Pensions Auto Enrolment, PAYE and HMRC queries – all in the knowledge that your clients are getting an exceptional payroll service.
'Payroll services near me'? Why it is not always the best search.

When considering how to deal with any service-based activity the natural reaction is to search on the internet for business payroll providers who are 'near me'. However, in terms of outsourced payroll services that approach made sense in pre-internet times but not now.

Years ago, it was useful to have someone running your payroll in your local town so that you could drop off details of hours and pay changes and then pick up printed reports and payslip envelopes. Now, however, payroll outsourcing services has evolved to an online operation without any paper involved and so can be run for you from anywhere.

At Payplus we run your payroll on online software that is accessible by you at any time, day or night, and overseen by a dedicated account manager.
Do you deal with Pensions Automatic Enrolment?

Pensions Automatic Enrolment has proved a challenge for many businesses big and small, but at Payplus Payroll Services, we do everything possible to assist you and to make it stress-free as possible. We accompany you through the Pensions Automatic Enrolment journey, no matter whether you are facing your staging date, or if you are already a few years into the process. Here are the steps we go through to help make Pensions Automatic Enrolment easy:

Provide you with an appropriate, working understanding of what's required.
Assist in the selection of the right pension scheme for your needs.
Make your employees' Pensions Auto Enrolment calculations and deductions.
Pay over contributions to pensions providers and provide them with the necessary reports.
Deal with opt-ins and opt-outs.
Issue the Declaration of Compliance.

So, in short, the Payplus Managed Payroll Service provides everything you need to deal with Pensions Automatic Enrolment
At Payplus, we know that payroll is only one part of your business administration and it's for this reason that we work with an HR services partner to relieve you of even more legislative and regulatory responsibilities.
Human Resources can be a real headache for businesses big and small. As with payroll services, it is heavily laden with paperwork, systems and structure, meaning it's not always cost effective for companies to retain their HR in-house.
At Payplus Payroll Services we provide you with access to efficient, friendly and cost effective HR solutions to make sure you have all the manuals and documentation you need in place. You will also be provided with an HR advice service and telephone support, so you need never feel alone.
4 great reasons to choose Payplus
The proof of our capability is the fact that our clients grow and stay with us year on year.
Great prices – The payroll services we provide are less costly than very large payroll companies and other payroll providers.
Transparency – You know the price you need to pay and you won't ever pay more. There are no hidden extras.
Service guarantees – Our service is guaranteed, so you can work in complete peace of mind.
Freedom and flexibility – We are so confident that you'll be happy with our payroll services, we don't feel the need to lock you in. When you work with us, you can leave anytime you want to – but if you're like most of our clients, you will choose to stay.
Why you can trust Payplus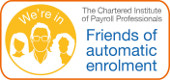 Friends of Automatic Enrolment