Why paying electronically makes complete sense
HM Revenue & Customs (HMRC) has wished every payroll professional a Happy New Year by introducing significant changes to Employer Payment Booklets and letters. If you're one of the business owners who are still taking responsibility for their own PAYE, then here's a list of the documents that will be affected by this change:
The Employer Payment Booklet (P30BC)
The Paying PAYE electronically document and
The Paying PAYE annually (P30B Annual) document.
While each individual document will give you guidance on making payments in the future, from now on none of these documents will feature the name, address or telephone numbers of the issuing office. That said the payslips within the booklet or found attached to the P30B Annual letter will continue to contain addressed reply envelopes for processing payments by post. The Paying PAYE electronically document gives you all the information you need to pay employees electronically.
We believe that it's these sorts of changes that mean its time that you should consider changing to electronic payments.
Good reasons to make electronic payments
As HMRC points out, electronic payment is the "safest, quickest and most secure method" of payment that employers can use. So, if you're one of the few employers left who are still making payment to HMRC and/or your employees by cheque, then today's a great day to ask if it's not time to switch over.
Here are just some of the benefits of paying electronically:
It's safe and secure
It gives you more control
It gives you the peace of mind knowing when your payment will arrive
In many cases it's cheaper than payment by cheque
It means you're not relying on the postal system to avoid penalties
In the UK, the Bankers' Automated Clearing Services system of payment or Bacs as it's more commonly known is renowned for being highly efficient and is the perfect method of transferring money from one party to another. Irrespective of whether you're sending money to your employees or to HMRC, by using the Bacs system, you know your money is moving in the most efficient way possible.
Going one step further
If 2014 is going to be the year that you move into electronic payments to streamline your payroll, it is well worth considering going just one step further and relieving yourself of your whole payroll burden. "Not possible!" I hear you say? But of course it is. 2014 is the perfect year to wash your hands completely of everything payroll related and pass it over to a company that will provide you with a top notch, personal and efficient payroll service.
Here are just some of the reasons why we think Payplus could be your perfect payroll outsourcing partner:
We have over 30 years of experience processing payroll, so we feel as if we've earned the right to claim that we know what we're talking about.
Every member of our team is trained and kept completely up to date with the ever-changing payroll systems and legislation, so you don't have to be.
We'll make safe and timely electronic payments on your behalf.
You'll be appointed your own payroll specialist who will make it their business to get to know your business inside out.
We're human beings and speak your language.
We guarantee to get your payroll responsibilities completed accurately and on time, every time.
It really couldn't be simpler, so why not get in touch today? We think you might just be surprised at how affordable the whole process is.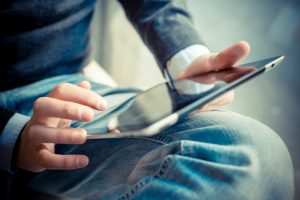 28th July 2021: IRIS Software Group (IRIS), one of the UK's largest privately owned software companies, is today announcing it has acquired Payplus, the best-in-class…
Finish Reading