What are Bacs service user numbers (SUNs)?
It is the way, thanks to this unique six-digit number, that banks are able to identify which businesses are able to make payments in this way. The number that's found on the bank statement of anyone who has received such payments allows the banks to track back to the originator of the payment should there by any issues or disputes over a payment. Without a SUN, it's impossible to submit to Bacs.
That said, if you are looking to start making Bacs payments, it is usual to find a Bacs approved bureau who can make those payments for you.
Do you need a SUN?
If your business wants to make Bacs payments, either in your own right or via a bureau, then you will need to obtain a SUN or Bacs Service User Number. Without this number, your request for payment cannot be submitted into the Bacs system.
How to get a SUN?
Once you have established that you need to have a SUN in order to be able to make Bacs payments via the Bacs system, you need to get in touch with your bank to establish what their application process involves.
Your bank is the only body that can recommend you to Bacs as a business that is considered suitable for a SUN. Each bank has a slightly different application and decision-making process when it comes to their sponsorship of Bacs Service User Numbers. They also have different fee levels and timescales for obtaining a SUN.
However, in order to sponsor a SUN application your bank will want to be confident that your business or organisation has integrity, sound financial standing, management expertise and good administrative procedures. Although these might seem like tough criteria, every bank is required to do their due diligence to make sure that recipients of SUNs will respect the Bacs system rules and maintain the integrity of the process.
What happens next?
Once you have been approved by your bank and Bacs have issued your SUN, you will be a recognised Bacs service user. At this point you will be able to start making your own Bacs payments, or via a bureau, immediately.
Need help?
If you are contemplating making your salary payments by Bacs for the first time and are debating the benefits of having your own SUN and using a third party bureau such as the Payplus to collect your payments and would like some help, why not get in touch?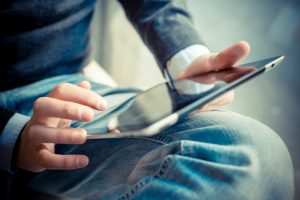 28th July 2021: IRIS Software Group (IRIS), one of the UK's largest privately owned software companies, is today announcing it has acquired Payplus, the best-in-class…
Finish Reading