10 ways to reward your employees besides salary increases
Things are tough right now for employers and employees alike. Wages and costs generally are constantly under the microscope and many employees fear that the days of long term job security are well and truly gone. What this means is that employees are seeking reassurance and employers are seeking tax and National Insurance (NI)-efficient ways of demonstrating to their staff that they're appreciated. So what can you do to reward your employees besides offering salary or pay rises?
Here at Payplus we know that there are plenty of other methods to choose from:
Make your workplace a great place to be. The tough economic environment is taking its toll, both at home and in the workplace. A no-cost way of rewarding your employees is to do all you can to make the atmosphere at work as positive as it possibly can be.
Make pension provision. Most employees are slowly becoming aware that their lack of pension provision is going to become an issue for them. As a result, if you want to reward your employees, proposing some pension provision might prove highly effective. By making pension provision on behalf of your employees, both you and they will make tax and NI savings.
Think childcare. Most working parents are starting to really appreciate the benefit of either employer provided childcare facilities or the provision of childcare voucher schemes. Once again, these options make for tax and NI efficiency all round.
Low cost loans. With money tight in most households, the need to borrow is high on most people's agenda. Although interest rates aren't high right now, a low rate or free loan for the likes of a travel pass might be of interest to your employees at the same time as keeping your taxes in check.
Car parking provision. For anyone who drives to work, low cost or free parking would more than likely be a welcome benefit. No matter whether you provide funding in advance or in arrears, this type of benefit is exempt from tax and NI.
Provide a green company car or a mileage allowance. Albeit with completely different tax and NI treatment, both of these transport solutions can wind up appealing to employers and employees alike if planned carefully.
Health checks. With a health service under pressure, more and more people are becoming conscious of prevention rather than cure when it comes to health. While heavily regulated, the provision of health checks can be exempt from tax and NI contributions.
Provide training opportunities. This is a great way of saving NI and achieving an even more skilled workforce at the same time. Particularly in the current uncertain job market, employees are keener than ever to keep their skills sharp and this is a great way to achieve your objectives as an employer too.
Get your employees on their bike. Again subject to pretty specific rules, providing your employees with a bike so they can bike to work is a great, green way to take advantage of a salary sacrifice.
Give them a slice of your cake. Setting up share incentive plans; Save As You Earn Schemes; company share option plans and Enterprise Management Incentive Schemes are great ways of getting your employees into the ownership of your company while taking advantage of tax saving opportunities.
IMPORTANT: these ways of rewarding employees aren't be suitable for every business and how each method qualifies for relief and what reliefs they might attract are all very specific, so before plumping for one or another, do make sure you seek expert advice.
If you'd like to discuss innovative and tax and NI efficient ways to reward your employees, why not get in touch? We can help you ascertain which methods might work best for your business and the potential rewards you might gain as employer.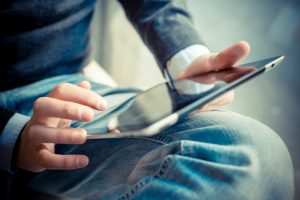 28th July 2021: IRIS Software Group (IRIS), one of the UK's largest privately owned software companies, is today announcing it has acquired Payplus, the best-in-class…
Finish Reading