Are You Up To Date With Your Workplace Pension Obligations?
What is a Workplace Pension?
Pensions are a hot topic in the UK and most of Europe. With an ageing population and fewer instances where people are reported as having sufficient income in retirement, making sure people have at least some income when they stop work is high priority. One of the solutions put forward in recent years to help with this trend is the workplace pension.
A workplace pension is a way of saving for retirement that's arranged by an employer. Other names used for workplace pensions are occupational pensions, works pensions, company pensions or work-based pensions. Workplace pensions involve employees putting a percentage of their pay into a pension scheme automatically every time they get paid. In the majority of cases, employers also add a payment. Payments also generally attract tax relief.
When did Workplace Pension regulations come into force?
Workplace pensions regulation came into force in 2012 via automatic enrolment. The roll out process was staged, with large employers being the first to get involved, followed by medium sized employers and then small employers.
Who qualifies for a Workplace Pension?
Although the legislation is complex, in a nutshell, eligible employees must be enrolled into their workplace pension via automatic enrolment. The conditions for needing to automatically enrol an employee are:
They are not already in a workplace pension
They are aged 22 or over
They are under State Pension age
They are earning more than £10,000 a year
They are working in the UK
While an employee can choose to opt out of a workplace pension scheme, it's generally a good idea to opt in if they can afford to do so. By doing so they will benefit from employer contributions as well as tax relief.
What are your responsibilities as an employer?
You are considered to be an employer if you are responsible for deducting tax and National Insurance contributions from an employee's wages. And if you do so, you have responsibilities with regards workplace pensions.
The first and most important responsibilities are to offer your eligible employees a workplace pension scheme, automatically enrol them and make contributions. Failing to do so could lead to hefty penalties.
When it comes to workplace pensions, it's also important not to encourage your employees to opt out of the scheme or to dismiss or discriminate against anyone who wants to stay in the scheme. You also need to be clear when recruiting that whether someone opts in or opts out of the scheme will have no effect on whether or not they get or keep a job. Once open, you cannot close a scheme without automatically enrolling your employees into an alternative scheme.
What can happen if it all goes wrong?
Earlier this year, it was reported that an employer had been fined £350,000 for workplace pension failures. The Pension Regulator, who is responsible for overseeing workplace pensions, produces a regular bulletin to keep employers informed about compliance and enforcement news on the subject. In a bulletin put out this summer, they showcased an anonymous case study that disclosed that an employer had been fined an astounding £350,000 for failing to meet their obligations.
The case in question involved a London based company with 5,000 staff. The company had allowed an Escalating Penalty Notice to grow, before taking action and subsequently re-enrolling their staff into the company pension scheme, so they could meet their contribution obligations.
Although The Pensions Regulator acknowledged that the size of this fine is relatively rare, it serves as a real warning to other employers as to what could lie ahead if they ignore warnings about not meeting their obligations. The good news is that the company has now re-enrolled more than 40 staff and paid more than £100,000 of backdated contributions to over 2,000 staff who had not been handled correctly.
The moral of this story is that it is essential in your role as an employer to know what your workplace pensions obligations are and to respect what is required of you on an ongoing basis. The Pensions Regulator make it clear that their job is to check that staff are put into a workplace pension and that they receive the correct treatment and contributions. They also check that anyone who opts out and subsequently decides to opt in is re-enrolled correctly so that they can start saving for their retirement.
It's not all bad news
In amongst this news of such a large fine, The Pensions Regulator also made it clear in their summer bulletin that they are coming across some high standards of compliance and well-run schemes. They say that more than 200,000 employers have respected their responsibilities and that tens of thousands of small employers (with less than 50 staff) are approaching the third anniversary of their staging date.
How can you make sure you get it right?
The starting point when it comes to making sure you don't fall foul of your workplace pensions obligations is to know what your obligations are. Once you are clear about your obligations, you can set up systems that demonstrate your compliance and the payment of ongoing contributions.
If you are concerned about your workplace pension arrangements, it pays to get expert help before you find yourself in a situation where you're receiving warning notices and threats of fines.
At Payplus we advocate that it makes great sense to carry out your auto enrolment at the same time as your payroll processing. Working this way means that there's no duplication of effort or costs. That's why we operate our clients' payrolls using software that provides for the full auto enrolment management process to be carried out seamlessly at the same time as the payroll. But we go a whole lot further than processing. If you need expert advice on workplace pensions, we can provide that too. And we can even supply you with pensions scheme options for your workforce.
The bottom line is that workplace pensions can be complicated, but they needn't be if you have the right support in place. Reach out and let us help you make sure you stay on the right side of the law.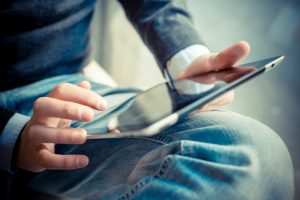 Payplus – the payroll experts Payplus is a proud provider of payroll services.  We're proud because we make it our priority to speak our clients'…
Finish Reading