How To Work From Home Successfully
2020 will undoubtedly go down in the history books as one of the most memorable years of our time. And, apart from COVID itself, one of the biggest changes we've all faced is working from home. For some of us, working from home is a dream come true, for others it's a nightmare. While we've all developed our own ways of working from home successfully, here at Payplus we've identified a number of key elements that consistently help both the employee and the employer get the best from the working from home experience. In this article we'll share 7 things that we feel make for the best possible experience:
Make sure you have a good internet connection. It goes without saying that a reliable, robust internet connection is a must for most home working situations. This doesn't necessarily call for any sort of special arrangement or boosted facility, all it means is that your domestic internet connection is strong and consistent.

Identify a dedicated workspace in your home. Not everyone has the space to set aside a room in their home to work. But if you can set aside some sort of dedicated space, you'll find the daily routine of working from home easier. While it may be tempting to take over the family dining or kitchen table, if you need to clear your work from that space 3 times a day for family meals, you'll find the whole thing frustrating. Even if you can have a dedicated desk in the corner of a quiet room, you'll be able to create a set up that works for you and know that you don't need to clear everything to make room for others.

Ascertain the right tools for the job. When you're in the workplace, you (normally) have access to everything you need to get the job done. Not everyone has everything they need at home, but it's important to make sure you have the basic tools to do your job. A fast and familiar laptop, printer and photocopier are the absolute basics, beyond your internet connection. In most cases, your employer will ensure that you have what you need and that your way of working is secure and safe. If you feel as if your needs and requirements aren't being looked after, you should speak to your line manager.

Set boundaries for an effective life/work balance. Ask any freelancer about working from home and they'll tell you how difficult it can be to set boundaries. When it comes to boundaries, it's important to set out time AND physical limits.

Perhaps the people around you aren't accustomed to you working from home. If this is the case, it could be that they imagine you're almost on holiday and expect you to be sociable and available to them during working hours. If this happens, it's important to establish boundaries with the people around you.

It's also important to resist the temptation to work all hours. When there is less pressure on you to start and finish at a certain time, there is the risk of allowing work to take over your life. To work from home successfully, it's essential to set out when you'll start and when you'll finish. While there will inevitably times when you need to work beyond normal hours, it's best if you make that the exception rather than the rule.

Make self-care a priority. While many of us spend our lives wishing we could work from home and not have to spend what seems like forever on the daily commute, sometimes the reality can be tougher than we imagine. Self-care when working from home is essential, particularly if you're someone who lives alone. These are just some of the basics to consider.

Structure. Like it or not, most humans are creatures of habit and from that point of view, working from home can have its challenges. As we've already mentioned, setting boundaries will help with this. Making a deal with yourself to start work at a certain time, take breaks at fixed times and finish at a specific time will help you feel as if your day has structure.

Exercise. In the same way that you'd make time for exercise if you were still in the workplace, it's important when working from home to identify blocks of time when you can either go to the gym (if you can), workout at home or get outside and get some oxygen into your lungs. Exercise isn't just good for the body, it's good for the mind too and will help you manage the stress of day-to-day life as well as ensuring a good night's sleep.

Food and hydration. When you're at work, your break times are probably pretty fixed. That isn't necessarily the case when you're working from home. Be strict and make sure you eat when you need to and drink plenty of water. That said, it's also important to resist the temptation to make the fridge your best friend and overeat. Planning ahead enables you to shop sensibly and have the right fuel for your body to hand when you need it.

Sleep. When you sleep your batteries get re-charged and your brain and your body get time to rest. Resisting the temptation to stay up later than normal and get up later than normal is a great way to maintain a healthy balance between your days and nights. A good bedtime routine as well as an effective morning routine will ease you into the day in the best way and ensure you're ready to get the most from your time in bed.

Mental health. Working from home can cause all sorts of stress. How you're affected will depend on your domestic situation, but it's particularly important to avoid isolation if you live alone and conflict if you have a busy household. Staying in touch with colleagues, which we'll cover in a minute, and reaching out to friends regularly is a great way to stay in touch with reality. Once again, having clear boundaries will help with conflict if you have a busy household.

Maintain contact with colleagues. Work is normally a sociable place. Whether it's grabbing a quick lunch with colleagues, chatting around the coffee machine or water cooler or big Christmas bashes, the workplace is often at the centre of our social lives. While working from home by definition means you're socially distanced from your colleagues, you can always stay in touch and up to date on Zoom, WhatsApp or FaceTime. Make sure you do it.

Be realistic. Working from home isn't going to be plain sailing all the time for everyone. The key is not to be hard on yourself. We're all facing challenging times. Set yourself realistic goals and do your best to stick to them. Don't beat yourself up if you fall short from time to time and remember to ask for help if you need it.
At Payplus, many of us are working from home so we know what you're going through. All of that said, we're still here for you and you can reach out if you need us. Get in touch to speak to one of our team.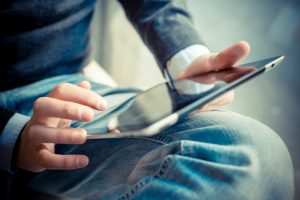 To say that COVID has taken the wind out of lots of business owner's sails is an understatement. It's quite fair to say that SMEs…
Finish Reading