A guide to student loan deductions
More and more students are availing of student loans to fund their education. With scary headlines in the newspapers about the amount of student debt people are facing, many people are wary. But for some, it's the only way, and for others, it makes great sense. With repayments fixed at less than 10% of income over £25,000 (in most cases) and all remaining debt wiped off after 30 years, it is a good way for some people to get the skills they need for the workplace.
Student loans have been around since the late 1990s and are an option that is misunderstood by many. What we'd like to do here at the Payplus payroll bureau is demystify the procedure for Student Loan Deductions (SLDs) from a payroll point of view.
The key players in SLDs
From a payroll perspective, there are four key players in the SLD arena. They are the Student Loan Company (SLC), HM Revenue and Customs (HMRC), the employer and the employee.
It's the Student Loan Company who issues the loans and it's to them that payments are ultimately made. HMRC is the bridge that connects the employer and the employee with the SLC. Repayments can be made via payroll, self-assessment or directly with the SLC. For the purposes of this article, we're focusing on repayments made via payroll.
As an employer, it's not your responsibility to identify who should be making payments to student loans, but it is your responsibility for making SLDs from an employee's earnings once you know they're due. You are also required to make sure the SLD is kept separate from other deductions and clearly marked on your employee's pay slip. Thereafter, you're duty bound to keep records of the deductions made and pay the deductions to HMRC with each full payment submission (FPS).
How do you know if you should start an SLD?
There are 3 key ways that you'll know to start an SLD for an employee.
The first is via a Start Notice (SL1)
When you receive a Start Notice from HMRC, it will have a date when SLDs should start and you should make sure you start making deductions on the payday after that date. The notice will tell you what type of loan you're dealing with; a Plan 1, Plan 2 or from April of this year, a PGL – Post Graduate Loan.
The second is via a P45
Another way you will know that you should make SLDs is when you receive a P45 for a new employee. If there is a Y in the Student Loan indicator box, then you should make deductions from the next payday. If you receive the notice after the first payday, there is no need to backdate payments. When you receive instruction in this way, you won't know what type of loan it is, so you will need to ask the employee. If they are not forthcoming with the information, then you should assume that the loan is a Plan 1 loan unless you're told otherwise by HMRC.
And the third is via a Starter Checklist
If you use HMRC's Starter Checklist when you take someone on, then you'll have all the answers you need.
How do you know how much to deduct?
The amount deducted depends on the employee's earnings for National Insurance Contributions (NICs) purposes and the type of plan they have. At the time of writing this article, the amounts to be deducted are as follows:
Plan 1 – for employees who earn over £18,330 in the current tax year, rising to £18,935 in the next tax year, deductions are calculated at 9%.
Plan 2 – for employees who earn over £25,000 in the current tax year, rising to £25,725 in the next tax year, deductions are again calculated at 9%.
PGL – when this is introduced in April of this year, the threshold will be £21,000, with deductions once more calculated at 9%.
How do you know if you should stop an SLD?
You receive a stop notice (SL2) from HMRC
If for some reason, SLDs are to stop, you will get a Stop Notice (SL2) from HMRC. When you receive an SL2 from HMRC, you should stop making deductions at the next payday after the stop date marked on the notice. It is important to note here that employees cannot ask you to stop making deductions.
The employee leaves
When an employee for whom you're making SLDs leaves, it's important to take the right action. You need to place a Y in Box 5 in the P45 UNLESS you have already received a Stop Notice (SL2) for the employee. Even if you haven't made deductions because of earning levels or any other reason, you should still mark the Y if SLDs are potentially due. You also need to include deductions in their final payslip and P60.
The employee dies
If an employee for whom you're making SLDs dies, no deductions should be made from the final payment as they are not considered earnings for National Insurance Contributions (NICs) purposes.
Pension payroll and SLDs
If you are in a situation where you have received a P45 or Starter Checklist for someone on your pensions payroll that indicates that SLDs should be made, you have no action to take because occupational pension payments are not subject to NICs. The only exception to this would be if the person was also an employee.
The situation in Scotland and Northern Ireland
The good news is that treatment for SLDs is aligned across all 4 of the UK countries, however, there are slight differences in the loan types, availability and thresholds, so you should take note with cross border activities.
If things go wrong
If HMRC identifies that SLDs are not being made for someone when they should be, they could send you an electronic Generic Notification Service (GNS) as a reminder. If you receive one of these, assuming everything else is in order, you should start to make the correct deductions from the next payday. If you ignore the reminder, the normal course of action is a second reminder, followed up by a phone call.
If you're struggling with SLDs, or indeed any other aspect of your payroll, reach out. We're here, we speak your language and we live and breathe payroll, so we can help you.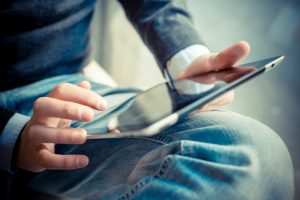 Payplus – the payroll experts Payplus is a proud provider of payroll services.  We're proud because we make it our priority to speak our clients'…
Finish Reading