What is Scottish Income Tax and how did it come about?
The Scottish Rate of Income Tax came into effect on 6th April 2016 and became Scottish Income Tax in 2017. Born out of The Scotland Act 2012, it gives Scotland a certain amount of autonomy regarding its income tax rates.
As its name suggests, it is an income tax rate that is unique to Scotland and is set by the Scottish Parliament via consensus agreement on draft Budget proposals. Despite its name, Scottish Income Tax is nonetheless still part of the UK tax system and is collected and managed by HMRC.
Scottish Income Tax rates mean that the Scottish Parliament can deviate from UK tax rates for Scottish residents by setting their own rates each year.
Who is affected by it?
Individuals who habitually live in Scotland, and call Scotland their home, pay Scottish Income Tax. It applies to wages, pension and most other sorts of taxable income. When it comes to dividends and savings, the rate of tax applied in Scotland is the same as the rest of the UK.
According to the website GOV.UK, you may also have to pay Scottish Income Tax if you:
Move to or from Scotland.
Live in a home in Scotland and another elsewhere in the UK, for example for work.
Do not have a home, and stay in Scotland regularly, for example, if you habitually stay offshore or in hotels.
To be a Scottish taxpayer, you must be resident in the UK for tax purposes. People who live outside of the UK, no matter how Scottish they may feel or consider themselves, can neither elect nor be required to pay Scottish Income Tax.
The importance of day counting
Where there is confusion over where someone may be resident, the solution to date has been day counting. Day counting, for example, looks at the number of days an employee spends in Scotland and the number of days spent in other jurisdictions.
It may be that you have an employee who works in different parts of the UK. Perhaps they spend a certain number of days of the year in Scotland, another number in England and also spend time in Wales and Northern Ireland. In the tax year 2018-2019, if that employee had spent more time out of Scotland than in it, they would not have been a Scottish Income Taxpayer.
From 6th April 2019, even Scottish Taxpayers who spend more time outside of Scotland than in Scotland will be taxed using the Scottish system. Up until this date, this was not the case and is an essential change that employers should be aware of.
As an employer, it is imperative that you have this in mind when planning work and recording the whereabouts of your employees. For employees, you need to be able to show where they were and when.
What are the current rates of Scottish Income Tax?
These are the Scottish Income Tax Rates that you will pay if you have a Personal Allowance of £12,500. However, it is important to remember that if you earn over £125,000, you will not have a personal allowance.
Starter rate – 19% on £12,500 – £14,549
Basic rate – 20% on £14,550 – £24,944
Intermediate rate – 21 on £24,945 – £43,430
Higher rate 41% on £43,431 – £150,000
Top rate (in England called Additional rate) – 46% >£150,000
Why is Scottish Income Tax important to you as an employer?
Knowing about Scottish Income Tax is essential for employers. When you employ people, you pay them for what they do. Employees expect to be paid the right amount at the right time. And while most people will accept that errors can occur from time to time, constant errors or repeated mistakes make for a disgruntled and demotivated workforce. It is for this reason that it's essential as an employer that you are aware of Scottish Income Tax and are clear on whether or not it affects any of your employees.
If you have employees who are Scottish taxpayers but work in other jurisdictions, it is essential to keep the right records of their whereabouts so that you can demonstrate where they were on any particular day.
Why is Scottish Income Tax important for your payroll?
In order to make sure that your employees get paid the right amount at the right time, you need to know where they fit in the UK tax situation. If you have an employee who is resident in Scotland but works away from home either from time to time or all of the time, you need to understand the implications of Scottish Income Tax.
Here are 6 tips to help you manage Scottish Income Tax:
Scottish tax codes start with an S.
From 6th April 2019, it no longer matters how many days employees spend working in other parts of the UK, if they are Scottish taxpayers, they still need to pay Scottish Income Tax.
Where you have employees from different jurisdictions, their income could differ because of Scottish Income Tax. This is something you need to be aware of so you can manage the consequences of people earning different amounts for doing the same job, just because they're in different tax jurisdictions.
Intermediate rate Scottish taxpayers need to claim the additional 1% tax relief that they pay on pension contributions, and as a good employer, you should make them aware of this. Many won't bother to do it, but making them aware is good payroll practice.
It is important that you make sure you have systems in place to clearly demonstrate the whereabouts of your employees who work across various jurisdictions.
You should also be aware that you may need additional training or technical support to deal with Scottish Income Tax – like many things payroll, it's not as simple as it seems.
What can you do if you need help?
Asking for help with Scottish Income Tax is neither a sign of weakness nor an admission of failure. It's a complicated subject and one where many companies need help. At Payplus, we can help you navigate the devolution waters and make sure that your employees get paid the right amount at the right time.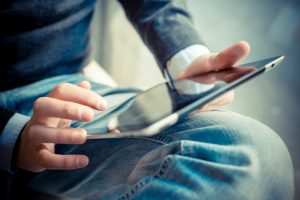 Payplus – the payroll experts Payplus is a proud provider of payroll services.  We're proud because we make it our priority to speak our clients'…
Finish Reading