Embracing RPA To Help Accountants
Payplus – the payroll experts
Payplus is a proud provider of payroll services.  We're proud because we make it our priority to speak our clients' language and to work in close partnership with them to help them achieve their business objectives.  Our commitment is that we get your payroll done accurately and on time, every time.
We have a whole range of small and medium-sized businesses as our clients and specialise in the education and accountancy sectors.  When you choose to outsource your payroll to us, you relieve yourself of the burden of staying up to date with the ever-changing payroll legislation and regulation.  You also relieve yourself of the administrative burden that is payroll.
We have specialised in payroll since 2008 and run around 1000 payrolls each month; process approximately 50,000 payslips and pay £400 million a year through the Bacs system on our clients' behalf.  So, you can see that payroll is very much "our thing".
Payplus – working with accountants to make life easier
When it comes to making accountants' lives easier, we know what's required.  As accountants ourselves, we understand accounting business models and can see the opportunities for efficiency through outsourcing.  That's why we have chosen the accountancy sector as one of our payroll specialisms.  The service we offer enables accountants to pass on their clients' payroll to us and concentrate on more profitable tasks that add more value to their clients' businesses.
There's no getting away from the fact that payroll is complex and time-consuming.   If it is not your core business, the likelihood is that it could be more profitable for you to outsource it.  Pension Automatic Enrolment and Furlough have been the tipping point recently for many accountancy firms when it comes to biting the bullet and offloading the burden that is payroll. 
Robotic Process Automation (RPA) – what is it?
As we explained in our previous article, RPA is a clever mix of automated scripts, software agents, and bots working together to carry out tasks at speed – accurately.  It removes the worry of human error and is surprisingly cost-effective when planned and managed correctly. 
RPA enables payroll to be automated, resulting in significant savings without any loss in accuracy.  Until recently, this processing transformation was only economically viable for companies working at scale.  Payplus is delighted to announce that we're at the forefront of changing this by providing an RPA solution to our accounting clients that has gone through all the rigorous testing that you'd expect from a firm like ours.
A solution born out of a pandemic
COVID-19 gave rise to new payroll challenges.  In addition to having to stop face-to-face meetings with clients and having to send their workforces home to work safely at a distance, accountants were faced with managing the Coronavirus Job Retention Scheme Furlough claims on behalf of their clients.  Managing these payments on time and accurately was a huge task for accountants in addition to all the other challenges they were facing during lockdown.
We were there to help our clients – accountants, education sector or other, but our tech-savvy nature meant that we couldn't help but feel that there had to be a better way.  That's when we started to look to robots to do some of the heavy lifting.  That's where we started to delve deep into the notion of RPA. 
Payplus and Lawrence & Wedlock – a marriage made in heaven
Our intrigue led us to speak to our trusted contacts to see who could guide us and the name Lawrence & Wedlock came up.  Already conversant in payroll automation, they helped us work through the journey of planning how we could truly make a difference to the payroll process by embracing all the possibilities opened up by RPA. 
The objectives were to reduce the number of key personnel hours required while at the same time maintaining accuracy, quality and compliance.  The aim was to significantly reduce the amount of time it took to complete the repetitive, manual processes that go with payroll.  This is where Lawrence & Wedlock's previous experience came in.  They already had a bot that they were able to configure to suit our needs.
HMRC requirements, client information, and procedures were put in place and the Payplus Furlough Bot was born.  Transactions were run, checked, double-checked and triple checked.  100% accuracy was obtained which was 99% faster than the standard process.  Thorough testing and validation showed that the bot could achieve in just a few minutes what took personnel 3-4 hours to do.  This is a major breakthrough for both Payplus and our clients.
What can it do to make your life easier?
Working with Payplus means that you, as an accountant can focus on what you do best.  You can give your people challenging jobs to do and focus on your core business strengths, leaving the likes of payroll to us.  While this has always been the case, the introduction of bots into our way of working means that the possibilities are virtually endless. 
You can pass on your repetitive payroll tasks to us, knowing that they'll be done with the accuracy and timeliness we've always been known for.  But more than that, you know that when you choose Payplus, you're choosing a forward-thinking payroll partner who is always on the lookout for better ways of doing things, better ways of getting you the results you want, and better ways of delivering on time, every time and with 100% accuracy.
The first step to a brighter future
The Furlough Bot is just the start.  Not a firm to rest on our laurels, we are already looking at the different ways that RPA can bridge the unfilled gaps between internal systems and external sources, making our way of working even more efficient. 
If you're an accountant who likes to embrace change; to use technology to best advantage and to partner with like-minded firms, reach out.  We're here to help make your life easier, to enable you to focus on what you do best and not waste time doing things that could be done in a better way.  Get in touch to find out more about RPA and stay ahead of the game.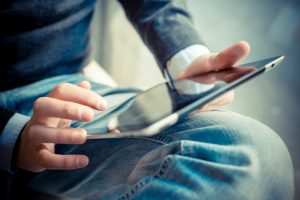 Most of us have spent more time at home in the last year than at any other time in our working lives.  For some, this…
Finish Reading