Are you applying the Right to Work rules?
When you employ someone, whether you are running your payroll in-house or using a payroll service company, it's up to you to make sure that the person you're taking on has the right to work in the UK.
While there's nothing in the rulebook stating that you must carry out checks to prove this, if you end up employing someone who doesn't have the right to work, you could find yourself facing penalties of up to £20,000 for each worker you have on your books that doesn't have the right, even if you have employed them innocently and unknowingly. If however, you have taken them on knowing that they didn't have the right to work, you could land up in jail for up to two years, as well as facing an unlimited fine. As a result, it's clear that it's in your interest to make sure that you apply the Right to Work rules in order to protect yourself.
There are two rights to work in the UK. They are permanent and temporary and it is best practice to have a system in place whereby you can prove an employees' rights if there is any investigation. The best way to do this is to apply the Right to Work rules as part of your recruitment process in such a way that it is non-discriminating and protects you at the same time.
Here's what you need to do:
The first thing to do is to make sure you have an up to date list of documents that are acceptable as evidence of Right to Work. The list changed in May of this year, so if you are working with an old list, now is the time to update it. You can find the up to date list here.
Create a checklist that will demonstrate that you have fulfilled your obligations with respect to the Right to Work rules. You can either create your own checklist or you can use the checklist that the Home Office publishes on their website.
Make sure you have access to original and in-date documents and that they are genuine. Here are some guidelines that will help you:

Check out the Home Office guide to acceptable documents.
Make sure that the dates of birth on the documents are reasonable for the employee who is presenting themselves to you.
Double check that the photos on the documents correspond with the potential employee.
Make sure that temporary permissions have not expired.
Double check for work restrictions.
Do all you can to establish that the documents aren't fake or in the wrong hands.
If there is an inconsistency of name across the documents, make sure you have evidence of the change of name.
Once you have satisfied yourself that the employee meets all the requirements, make a copy of all the documents and date the copies. Make sure you retain the copies, either physically or in electronic format for at least two years after the employee has left your employment. Where employees have only a temporary Right to Work, this process must be carried out when the right has expired.
If you'd like help and advice on Right to Work rules, why not get in touch to discuss what we can do to help?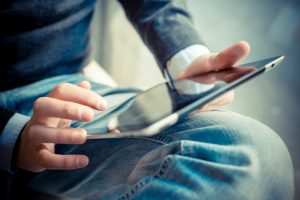 We recently wrote a post about Tax Codes and How They Work. If you haven't already read it and would like to know more, you…
Finish Reading