Perks to Attract and Retain the Best Staff
Most employers accept that their workforce plays a really important part in their success. For anyone reading this article who isn't an employer, you could be forgiven for thinking that finding the right staff is easy. However, ask any employer about their experience in recruiting the right staff and they'll soon tell you what a tricky business it can be. And worse than that, once they've invested in finding the right staff, a new challenge begins – keeping them.
One way of attracting and retaining the best staff is to provide the right bundle of benefits. This may include salary, bonuses, vehicles, holiday pay, insurances and other perks. While more and more employers are being attracted to provide their staff with perks, whether or not those perks are appreciated and effective depends on the effort that goes into selecting them.
Why perks are important
People like perks. That goes without saying. Perks in the workplace are a great way to differentiate yourself as an employer and can be a highly effective way of helping your business attract and retain the best people. What's more, because of their tax efficiency, they needn't cost the earth.
What sorts of perks do employers offer?
In order to attract and retain the right staff, employers provide such things as paid holidays, private health care, restaurant vouchers, cinema tickets, discount vouchers and even dog-friendly offices. The vast majority of perks save employees money through salary sacrifice, which means that they pay less tax and National Insurance. Employers can save significant amounts as well, making the right perks an extremely attractive solution all round.
What perks do employees appreciate most?
Asking what perks employees appreciate the most is a bit like asking what Christmas presents people appreciate the most! Like most things in life, choosing the right perk involves taking the time to truly understanding what your employees are likely to appreciate.
It may well be that certain employees are attracted by one perk, and others by a completely different perk. However, it goes without saying that to get the maximum benefit from offering perks you must take the time to ask for your employees' ideas and listen to their responses. That said, the last thing you want is a perks system that is a complete nightmare to administer – so you do need some sort of agreement.
There is a fair amount of research that has been carried out on the popularity of certain perks, however much of it has to be taken with a pinch of salt as it has been produced by companies looking to sell benefits packages. That said perks providers can be a simple and effective solution to finding the right perk, once you have closely consulted with your workforce.
Do perks really work?
Perks are intended to make employees feel valued and motivated to work harder. In some circles, it could be an employee perk that swings the balance between your company attracting the best employee and losing him or her to a competitor. When you look at it this way, perks suddenly take on a much more important role.
How can you choose the right perks?
One of the best ways of choosing the right perks for your staff is to get involved in consultation with everyone you intend to offer the perks to. This approach needs neither be complex nor time-consuming if planned carefully. And it will certainly reap rewards. Revisiting your workforce on a regular basis to confirm that perks are still appropriate and appreciated also makes common sense all round.
In a small organisation, such consultation is easy and is a great opportunity to build excitement and enthusiasm about the perks that are likely to be rolled out in the future. In a larger organisation, making use of newsletters, staff meetings and the Intranet to collect information is a smart way of giving future perks the attention they deserve.
It's important to remember that perks aren't just a one-way street – employers can benefit from them too. Apart from increased loyalty and effectiveness, group perks can also be used as a way for employees to build on their soft skills and bond together as a team.
Getting creative with the perks you offer is a great way to stand out in a busy marketplace and get the attention of the more discerning job hunters – as long as you do your research and make sure the perks are appreciated.
How to deal with perks in payroll
The taxation of benefits is a complex subject but that should not put you off setting up a scheme that will attract the right personnel to take your business to the next level. Nor should the payrolling of benefits be the reason to put you off offering existing staff perks that will make them more loyal and less likely to be attracted away by your competitors.
With the right payroll partner on side, managing the perks that will motivate and keep your staff happy will not be complicated.
Are you thinking about introducing perks for your staff?
If you are feeling exposed in terms of attracting or retaining the right people and are considering introducing a perks scheme in your business but are holding off because you fear it may be more hassle than it's worth, we're here for you. At Payplus we not only speak your language, we do all we can to make sure that your staff get paid the right amount on time, every time. For many of our clients, this includes the processing of the perks that they provide their staff in order to get them in the first place and keep them once they're on board.
If you'd like help with any aspect of your payroll, simply reach out and we will fix a time to chat. After all it costs nothing to chat, and you may find yourself pleasantly surprised at how simple providing perks and getting payroll right can be.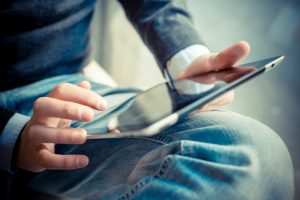 To say that COVID has taken the wind out of lots of business owner's sails is an understatement. It's quite fair to say that SMEs…
Finish Reading