Pivoting Your Business To Adapt To Change
People run their own businesses for a whole host of reasons. Some are instinctively entrepreneurial and were always meant to be their own boss. Others have spotted a gap in the market and timidly taken their first business steps. And then there are those people who have their hands forced somewhat by the likes of unemployment or redundancy.
Challenging times for SMEs
No matter what situation gave rise to you running your own business, there's no getting away from the fact that we're arguably facing the biggest challenges we've seen as a nation since World War II. As a business owner, it'd be easy to bury your head in the sand and get down about the whole situation but there are opportunities, even in these challenging times. They mightn't be easy to see and you might struggle to work out how you can apply them to your business model, but we hope this article will get you started on a journey that could help.
Market opportunities still exist
As a business that's been hit hard by COVID, there are basically two choices open to you. The first is to carry on as before but delivering differently – think restaurants providing takeaways and home deliveries. Or you can repurpose or pivot your business model to address an opportunity you have spotted in the current market.
While not every hairdresser or beauty salon owner can turn their hand to producing hand sanitisers, there are still consumers out there who are looking for goods and services and have the cash to pay for them.
Vision and mindset
If your business has suffered a sharp downturn during the global pandemic, you may well be feeling hopeless and desperate. When you're running a business, you need to be passionate, and to be passionate about anything you need to give it all your attention, energy, and focus. These are all very positive things to do. However, when you're on 'the inside' of a business that's going through tough times it can be difficult to see the bigger picture. In other words, being close to your business is both a good and a bad thing.
To be successful in business, you really need to put your heart and soul into what you do. When you're on a success roll, there is a tendency to feel a bit invincible, but when things take a downturn, getting up day after day and motivating yourself to do what you have to do is hard. Add to this, the daily reality that the pandemic brings and it's easy to see where the problems lie.
When we're in charge of our own destiny we can often get so close to our business that we can't see the wood for the trees. Change isn't easy – even when it's what you WANT. When change is forced upon you by the likes of a global pandemic, it can feel like pushing water up a hill. That's where vision and mindset come in.
If you run your own business, you already have a vision and a positive mindset. Even if you don't feel as if you do right now, you certainly did have at one point. And now is the time to rekindle those flames. Take time away from your business if you need to. Get yourself a mentor. Take up walking. No matter what you need to do to see opportunities, you must rise up from the reality of your day-to-day and adopt a helicopter view.
You also need to feel positive. To successfully repurpose or pivot your business you truly will need to pull out all the stops. In order to do that you need to be in a good place. Being in a good place calls for eating well, getting good sleep, moving, and being in touch with your own strengths.
Pivoting or repurposing your business
When it comes to pivoting your business there are four key areas to focus on. They are:
Look for gaps in the market that you could fill. Lots of businesses have pivoted to provide the likes of PPE, protection screens, and hand sanitisers. Whilst those gaps may well have been filled at this point, there are undoubtedly other opportunities that your business could serve.
Identify ways to deliver your business solution differently. Digital is a great way to pivot a traditional offline business. It may be that you run a bricks and mortar business that could move online, or you could convert your service business to a teaching business. Online shopping and online learning are both booming sectors and are relatively easy and low cost to put in place.
Do your research. Once you've identified an opportunity, it's essential to assess the market size and potential share you could secure in the short, medium, and longer-term. It goes without saying that you need to make sure you're not jumping out of the frying pan and into the fire when it comes to repurposing or pivoting. That's where solid research comes in. Thanks to the internet, relatively accurate research can be carried out easily from the comfort of your own home. Needless to say, if you are in any doubt about your repurposing or pivoting idea you should seek professional advice.
Crunch the numbers. Drill down on the revenue potential and costs of taking a different direction. Let's face it, you're in business to make money, otherwise, you're indulging in a time-consuming hobby. That's why you need to do a solid and sensible cash flow projection before jumping in any new direction. Once again, if you need help with this, you should seek professional assistance.
No one is saying it's easy
When you're running a business and are faced with either a complete close-down or a downturn, it's hard. Implementing change when you feel as if you're swimming against the tide is even harder. But there are lots of success stories out there about businesses that have been nimble-footed enough to turn around their fortunes and we hope this article has inspired you to look at your business in a different way.
At Payplus we're completely committed to your business success and want to do all we can to help you survive and thrive this horrible time we're all facing. If you'd like to speak to one of our team, all you have to do is reach out.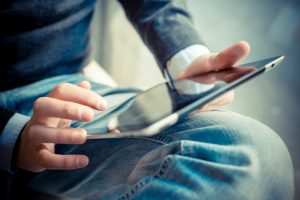 Payplus – the payroll experts Payplus is a proud provider of payroll services.  We're proud because we make it our priority to speak our clients'…
Finish Reading