A Guide to Payroll Giving
You only need to walk down the street or turn on your television to experience a demand for your cash by either a large charitable organisation or a homeless person. As time goes by, there are more and more charities competing for our attention and appealing to our generosity. Sometimes making the decision which charities to support can be difficult.
There are those people who have their favourite charities to which they are loyal and donate regularly. There are others who have a bit more of a random approach, and there are those who regularly means to give but don't seem to get around to it.
Payroll giving isn't new but it's still relatively unknown
Introduced in 1987, many employers and employees are unaware of the advantages of payroll giving, and this is a real shame. One of the best things about payroll giving is that people get the chance to reflect on their decision; establish exactly who they want to give to and set up a regular arrangement that needs no further action on their part. And of course, there are also the tax advantages, which we discuss below.
As an employer, you may or may not have given thought to payroll giving, but if it is something that interests you, this guide will provide you with a good overview of what's involved.
Tax benefits of payroll giving
One of the greatest advantages of payroll giving is its tax efficiency. When an employee donates to a UK-registered charity using this scheme, donations are taken from their gross salary after National Insurance contributions but before income tax is calculated. What this means in real terms is that a £10 donation will only cost an employee £8 assuming they are a basic rate taxpayer. Higher rate taxpayer advantages are even greater with a £10 donation only costing them £6.
But payroll giving isn't just attractive to employees. While charities appreciate all donations, they are particularly fond of payroll giving as it enables them to plan for the long term with more certainty.
If you're planning on setting up a payroll giving scheme, here are our Top Tips:
Get senior buy-in
Like most business decisions, getting senior buy-in at an early stage is essential for payroll giving to be an organisation-wide success. In the ideal world, before launching a payroll giving scheme, you should aim to get senior management and HR buy-in as an absolute minimum.
In many instances, the demand for payroll giving comes from middle management or even the lower echelons of an organisation. If you are the owner or manager of a small to medium-sized organisation and have been approached by someone to set up a payroll giving scheme, don't fear, it needn't be a headache nor a hassle.
What you need to do is take the temperature of your workforce and ascertain if the idea is something that sufficient people would support in order to make it worthwhile.
Once you have decided that payroll giving is for your organisation, it's important to get the right support on side. In the UK, there are Payroll Giving Agencies who work with companies independently to support them on their payroll giving journey. The likes of Charitable Giving, Charities Foundation or Charities Trust Will work with you to make payroll giving easy.
These organisations collect your employees' donations and distribute them to their chosen charities. They are experts in their field and will pave the way for a stress-free experience when it comes to payroll giving. Although they are charitable organisations themselves, they do (understandably) charge a small administration fee for their service. It is entirely up to you as the employer whether you pick up that fee to allow 100% of the donations to pass to the charity or not.
Sell the idea down the line
Although your initial research will have hinted to your employees that you are thinking of setting up your own scheme, in order to make it worthwhile you need to plan how you will promote it across the board. If you have a staff newsletter or Intranet, these are ideal vehicles to spread the word. In addition, you could consider sending messages along with payslips, and you could also put posters and flyers in staff common areas such as breakout spaces, restrooms and staff dining areas.
You could also consider teaming up with one of the many Professional Fundraising Organisations that can help you to promote your scheme. They are experts in workplace fundraising and will place trained fundraisers in your company to inform staff and encourage them to sign up. These people are paid by the charities and therefore involve no investment on your part.
Make payroll giving easy
One of the big mistakes that employers make is making payroll giving difficult. In many ways, this flies in the face of all the efforts that they've made to set up the scheme and should be avoided at all costs. Assuming you are working with a Payroll Giving Agency, they will provide a form for your employees to complete or you could create your own form. Either way, aim to keep it simple.
Stay on the right side of the law
Even when it comes to payroll, giving needn't be complicated. Your payroll provider simply sends your employees donations to your Payroll Giving Agency in one lump sum alongside a schedule of deductions and the names of the employees who are giving. They are then responsible for transferring the donations to the relevant charities.
Once your scheme is set up, it's essential to keep the momentum going and you can do this by remembering to thank your employees for their donations in company-wide communication. You could even use your giving story as PR.
In some cases, employers decide to match employees' donations which is a great incentive for employees to sign up and embrace the idea. As your involvement grows you could even aim for quality marks and excellence awards for your giving. Such recognition demonstrates your corporate social responsibility and creates a real feel-good factor for staff and management alike.
Need help?
If you're interested in setting up a payroll giving scheme and would like a helping hand, the team at Payplus is here for you. All you need to do is contact us.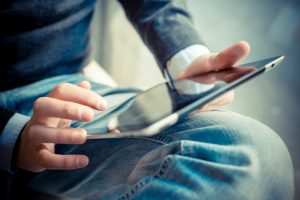 To say that COVID has taken the wind out of lots of business owner's sails is an understatement. It's quite fair to say that SMEs…
Finish Reading