Why Outsourcing Payroll Makes Great Sense
Running a business is hard work – ask virtually any business owner and they'll tell you that. When most people start their business, they do it to follow a passion or as an alternative to paid employment. They imagine themselves having more time to do what they love, which is a great reason for taking the leap of faith into self-employment. But for more and more people, the more business success they enjoy, the less time they have to do what they love in their business.
It's common for small business owners to have to become a Jack-of-all-trades, doing tasks that include book keeping, invoicing and payroll. For most of these entrepreneurs, crunching numbers simply isn't their thing, but they know it has to get done. So they battle on, hoping every month that what they're doing is right and getting more and more frustrated that they can't invest the time they'd like developing their business.
More and more business owners are discovering outsourcing
In simple terms, outsourcing means paying a 3rd party to do tasks you'd previously done in-house or to perform skills you don't have in-house. Generally speaking, these are tasks or skills that are needed to become more efficient or more competitive.
In reality, outsourcing means you can avoid the need to employ someone to do tasks that aren't in your core skillset.
The great thing about working this way is that it not only means that you don't need to provide these people with office space, but it also means that you're no longer responsible for holiday pay or sick pay. So, if your business needs a specific skillset that you don't have, outsourcing is a great way to access that talent without the overhead of having to employ someone.
Outsourcing is not only convenient, it is a clever way of reducing risk and financial commitment. Take payroll for example, this article outlines the risks associated with getting payroll wrong, and makes it clear that taking payroll lightly simply isn't an option. This is why more and more small to medium sized business owners are outsourcing bookkeeping and payroll.
At Payplus, we look after our clients' payroll so they don't have to. It's simple – your staff get paid accurately and on time and you get to do what you do best – run your business.
Payroll background
In recent years, payroll has become more and more automated and deadline-driven. Penalties for getting a pay packet wrong now go much further than facing a disgruntled employee. For many business owners, investing in the necessary software and staying up to date with payroll obligations no longer makes economic sense.
The bottom line is that your staff need to get paid the right amount, on time. At one time, achieving this was a simple case of pen, paper, a calculator and a pay packet. Today, there's PAYE RTI submissions, FPS, EPS, GNS and pensions to worry about – and that's only the start.
Staying up to date with the ever-changing landscape of payroll is a real challenge for any non-payroll expert. In fact, even a payroll person who's working in a small company, isolated from a payroll infrastructure is likely to find the ongoing changes hard to deal with. This article we published recently will give you a flavour of what's ahead for payroll. Read it and you'll soon see why so many people are realising that it makes complete sense to outsource their payroll.
Outsourcing your payroll
It's entirely normal that people feel nervous when outsourcing for the first time, particularly when they are outsourcing something as sensitive as payroll. That said, it's rare to meet someone who regrets their decision to outsource.
Many people sit on the fence for a long time before taking the decision to outsource. They battle on in-house, promising themselves that next month they'll do things differently. This tends to go on for a while and then they take the plunge. A few months later they typically regret not having done it earlier. If this sounds familiar to you, here are 5 great reasons to outsource your payroll:
1. You save time. Any business owner who has juggled their main job and payroll will tell you that doing payroll makes no sense for them. The time they spent doing payroll meant that they weren't doing what was most profitable for them.
2. You save money. If you have an in-house payroll facility, you'll need to pay for office space as well as fund holiday pay, sick pay, maternity pay and so on. With outsourcing, there are no such costs.
3. You relieve yourself of the responsibility. Payroll is complicated. There's no getting away from that. Getting it wrong means disgruntled employees and possibly having HMRC on your back. When you outsource your payroll, all that responsibility falls on someone else's shoulders, leaving you to sleep soundly at night.
4. You get more time to focus on doing what you do best. Unless you're a payroll company, you didn't go into business to do payroll – it really is that simple. As soon as you pass the payroll buck to a payroll expert, you can get back to doing what you do best – running your business.
5. You get peace of mind. Many business owners who do their own payroll worry that they might inadvertently be making mistakes without realising it. Again, when you go the outsourcing route, you can kiss goodbye to that worry.
How to choose your payroll outsourcing partner
Once you've decided that you're ready to take the plunge and free yourself of the burden of payroll, the next step is to decide WHO you want to hand the responsibility over to. Choosing an outsourcing partner is a bit like choosing a crèche for your first-born or a kennel for your beloved dog – it needs to be done with care and attention. Here are the steps we'd recommend:
Decide which elements of your payroll you want to outsource. This will enable you to establish what sort of relationship you need with your provider.
Make a shortlist of possible providers. To do this, ask trusted connections for recommendations, look on the likes of LinkedIn or do a Google search.
Ask for a quote from each provider on your shortlist.
Speak to your Top 3 options and choose the company that speaks your language, gives you the guarantees you need, and shows a real interest in your business. At Payplus we do all of these things and a whole lot more.
If you're one of the many business owners who's frustrated by payroll and are fed up with the challenges of doing it alone, get in touch. It costs nothing to talk and you may be surprised at how enjoyable and easy outsourcing is.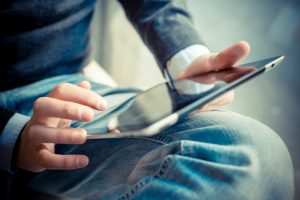 Payplus – the payroll experts Payplus is a proud provider of payroll services.  We're proud because we make it our priority to speak our clients'…
Finish Reading