The National Minimum Wage: what it is and how it works
Background
The National Minimum Wage (NMW) has been around for 17 years now and was created in order to make the UK labour market more flexible, efficient and fair.
Since it was introduced, it has been a legal requirement for employers to at least pay their employees the annually reviewed minimum wage. To this end, it was announced in 2013 that employers who fail to meet their requirement to pay the NMW will be publicly "named and shamed" as well as face financial penalties if they ignore their responsibility to pay their employees the minimum required amount. To reinforce this commitment, for employees who feel exploited, the government has created a Pay and Work Rights Helpline that operates on a freephone basis.
Current National Minimum Wage rates
From 1 October 2015 the NMW rates are:
For adults, £6.70 an hour
For 18-20 year olds, £5.30 an hour
For 16-17 year olds, £3.87 an hour
For apprentices, £3.30 an hour
Political shake up
In March 2014, Business Secretary, Vince Cable made an announcement that he had taken note of the Low Pay Commission's view that the NMW should exceptionally rise by more than the rate of inflation this year. A move that hasn't taken place for the last 6 years, it has been accepted on the basis that the economy is improving and that even the low paid should feel the beneficial effects of the recovery. The brainchild of the whole NMW concept, Professor Sir George Bain, however feels that this move isn't enough and that a whole range of employers could and should be paying well above the minimum wage. He also highlighted that his view is that certain geographic areas should benefit from their own rules, for example, London.
Things to look out for as an employer
Clearly when you employ someone, you need to keep a record of the number of hours they work for you and how much you have paid them. This is evidence, if required, that you have paid the NMW, but what payments are included and which are excluded?
Not surprisingly, basic wages or salaries are included, as are performance related payments such as bonuses and commission. However, overtime supplements and shift premium payments don't count and neither do benefits in kind.
What's more, things get even more complicated when issues like accommodation; travelling time, piecework, work experience placements and internships as well as volunteers and family workers become involved in the equation. While some of these instances call for the application of the NMW, others don't, so knowing exactly what your requirements are as an employer is essential to make sure you stay on the right side of the law.
If you're concerned about the impact of the National Minimum Wage on your business, call us on 0800 018 0590?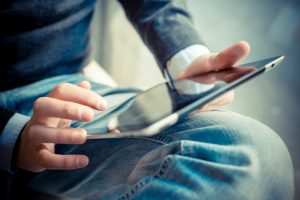 We recently wrote a post about Tax Codes and How They Work. If you haven't already read it and would like to know more, you…
Finish Reading