Tax Implications of Employee Expenses
Employee expenses are complicated. There's no getting away from that. The way they are handled also often differs from company to company – which can add to the complication.
Whether it's business travel, subsistence, client entertainment, staff entertainment or using company vehicles for private use, there are rules that have to be respected if you're to stay on the right side of the law. Employee expenses more often than not give rise to income tax and National Insurance implications, and because of this, as an employer it's not in your interests to get it wrong – either from HMRC or your employees' point of view.
Are expenses private or business?
The key to getting employee expenses right, like most things, is to keep things clear and simple. One of the first questions you need to ask when dealing with employee expenses is this: is the expense private or business? While this may seem straightforward enough, the reality is that what is an allowable expense for an employee in one business may not be allowable in another and vice versa.
Companies who have expenses policies tend to make it clear what can and cannot be paid by employees and then reclaimed or paid to employees as well as whether the expense is taxable or not. Smaller companies who don't have expenses policies may sometimes struggle with this.
Who is taxable?
Once you have established whether an expense is business or private, you then need to: identify who (if anyone) is taxable, or who may be exempt from tax on the expense. The Income Tax (Earnings and Pensions) Act 2003 says that all employment income is taxable and includes salary, wages, fees and other emoluments from an employment, including amounts which arise under what is known as the 'benefits code'. However, some expenses may be considered a deduction for the business rather than having any tax implication for the employee.
The problem with expenses is that the detail is complicated. In very simple terms, some expenses are eligible for tax deduction, which means that they are either entirely or at least in part free from income tax. Others aren't. In many instances, where the employee isn't charged tax, the expense may then be taxed to the employer, but again, this isn't always the case.
Might an expense be exempt from tax?
Certain employees are exempt from the benefits code. But anything that costs over £50 to provide, any cash, cash vouchers, anything that is part of an employee's contract of employment or a reward for tasks carried out in their job is highly unlikely to be exempt – so beware.
Reporting expenses and benefits in kind
Many people make mistakes when it comes to the different reporting requirements of expenses and benefits in kind. Any expenses that fall within the benefits code should be reported on a P11D unless they are subject to an agreement with HMRC.
Here are some examples of how certain expenses are treated:
Business travel
Business travel expenses are eligible for tax relief for the employee when they are "wholly, exclusively and necessarily" required for them to do their job and they are incurred in stipulated conditions. Likewise, an employer can claim a deduction on this basis.
Subsistence
Subsistence is treated in the same way as business travel for employees. For employers, they can make a deduction if employees are paid subsistence while travelling wholly and exclusively for business.
Client entertainment
When employees entertain clients for business development, there is no tax implication for the employee. For the employer, client entertaining is "added back" to the business profit.
Staff entertainment
Employers have an annual functions exemption for staff entertainment and any staff entertainment that takes place over and above this is considered a benefit in kind. This means it needs to be declared in P11D or settled as part of a PAYE Settlement Agreement (PSA). From the employer's point of view, staff entertainment is an allowable deduction if it is purely for work purposes.
Vouchers
Vouchers fall into two categories. There are cash vouchers and non-cash vouchers. Cash vouchers, as the name suggests, are vouchers given to staff that have a cash equivalent value that equates (more or less) to the cost to the company. Non-cash vouchers on the other hand can only be exchanged for goods or services. When it comes to payroll, cash vouchers are subject to PAYE and National Insurance in the period that they're given. Non-cash vouchers are subject to National Insurance and should be P11D'd (except where an agreement has been made with HMRC to payroll BIKs).
Vehicles for private use
Company cars and company vans are one of the most common pitfalls when it comes to expenses. When private fuel is provided, it must be reported in the P11D or payrolled. It is also essential to identify which vehicles are made available to employees or directors for private use as well as making sure that the right list price and CO2 multiplier is applied. An additional factor to watch out for here is the potential VAT complication if employees don't retain their fuel receipts.
Processing employee expenses
PSAs
Minor or irregular expenses can be excluded from PAYE or P11Ds and included in a PSA but this often proves to be an unattractive option for the employer – in particular where higher or additional rate taxpayers are involved. If you decide that going the PSA route makes sense for your business, it's important to note that they cannot be retrospective.
Via Payroll
Most benefits in kind can be payrolled, but not all. If you do decide to payroll your benefits in kind, it means you will relieve yourself of the need to make P11D returns. But that's not the only advantage. The other advantage of payrolling benefits in kind is that employees pay tax as they go, rather than a long time after they have enjoyed the benefit.
As you can see, the tax implications of employee expenses are a bit of a minefield. Because of this, it's an area that many small and medium sized business owners worry about. If you are worried about the tax implications of employee expenses, don't battle on alone. Reach out. We will help.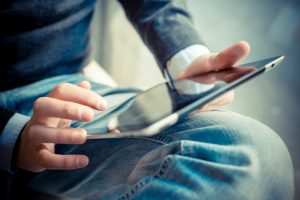 Payplus – the payroll experts Payplus is a proud provider of payroll services.  We're proud because we make it our priority to speak our clients'…
Finish Reading