All about Statutory Maternity Pay
When an employee announces that she is pregnant, it is a time of real joy for the employee but a time that sometimes fills employers with fear and worry. Who will do her job when she's not here? What if she doesn't come back? What are my obligations?
While these concerns can't be expressed openly, all of these reactions and questions are completely understandable. It's for this reason that we've put together our guide to SMP. We hope you'll find it helpful.
What is Statutory Maternity Pay?
Statutory Maternity Pay (SMP) is the payment made to eligible employees who are having a baby. SMP is the legal minimum that an employer can pay an employee. The alternatives are Contractual Maternity Pay and Maternity Allowance, but this article is all about SMP.
SMP can be paid for up to 39 weeks and is usually paid in 2 separate ways. The first 6 weeks are paid at 90% of Average Weekly Earnings (AWE) before tax and the remaining 33 weeks at the lower amount between £145.18 or 90% of AWE. You need to deduct tax and National Insurance from SMP payments in the same way you would if you were paying a salary or a wage.
Who is eligible for SMP and what are your obligations as an employer?
Employees have the right to take up to a year of maternity leave, irrespective of how long they've worked for you; how much they get paid or how many hours they work. Although Statutory Maternity Leave and Statutory Maternity Pay are somewhat intertwined, certain employees won't qualify for both.
As an employer, you have to pay SMP to a woman who:
Is employed by you in the 15th week before her baby is due, and has worked for you for at least 26 weeks before that.
Earns at least £116 on average per week.
In order to be eligible for SMP, an employee must:
Inform you that she's pregnant, preferably in writing;
Confirm the information she's given you with a letter from a doctor or midwife (at least 15 weeks before the date that the baby is due);
Give you at least 28 days' notice of requesting SMP.
Needless to say, any discrimination or unfair treatment of an employee who advises you that she is pregnant, is to be avoided at all costs. If you feel that an employee is not entitled to SMP, you have the right to refuse a request. That said, it is the employees right to challenge your decision and can escalate that challenge via HMRC. Any reason for refusal needs to be recorded on a form SMP1.
The background to SMP as we know it today
There is a now-famous case of law when it comes to SMP that impacted how it is dealt with today. The case in question is known as the 'Alabaster case'. The Alabaster case was dealt with by the European Court of Justice and is mainly concerned with the impact that a pay rise can have on SMP. The case got its name from the employee in question, Michele Alabaster, who challenged Barclays Bank in 2004. The case came about because Mrs Alabaster had had a pay rise while in receipt of SMP but this had not been taken into account in her payments. This case laid the foundation for significant changes that affect payroll professionals to this day.
Your responsibilities as an employer
In effect, an employee's SMP calculation needs to take into account any pay rises that they are entitled to between the start of the 8 weeks set period and the end of the Statutory Maternity Leave (SML).
In reality, this period could be as long as 17 months and could include more than one pay increase. It can also take into account pay increases that come after the end of the SML, but which are backdated. It is the impact of this/these increases on the average earnings of the employee that needs to be determined. These increases also apply to employees in receipt of the National Minimum Wage if there have been rises in that figure.
The knock on effect of pay increases on SMP can be incredibly complex for employers and payroll professionals as both the 6 weeks' pay at 90% and the 33 weeks at the standard rate could be affected. This ruling could also impact on employers who operate an occupational maternity pay scheme in case their terms need to change.
In order to make allowances for pay rises, employers need to recalculate AWE, taking into account the pay that the employee would have received had they not been on SML. This gets particularly complicated in two specific cases.
The first is when an employee is not entitled to SMP for earnings reasons at the start of their SML, but subsequent rises make them eligible.
The second is when bonuses are paid. There are any number of reasons why an employer might pay a bonus and being on maternity leave does not mean that women are not eligible for bonuses. Generally speaking, anyone on maternity leave must be paid a bonus that they were due before they went on leave. Because of the complexity of this situation, when it comes to individual cases, it is generally best to seek professional advice.
What to do if you need help
SMP is an incredibly complex and emotive subject and not something you should take lightly as an employer. If you have someone about to go on maternity leave, or an employee has just informed you that she is pregnant, it's essential that you make sure you take the right course of action. Not only could errors prove costly in relationship terms, but you could also find yourself in an awkward and costly legal situation.
By outsourcing your payroll to the team at Payplus they are ideally placed to make sure your obligations are met and that your employee receives the right amount of SMP. By working with us, you can relieve yourself of the fears and worries around paying the wrong amount – whether that's too little or too much.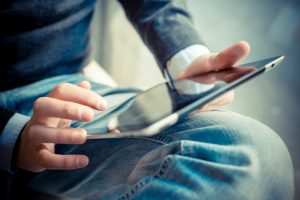 Payplus – the payroll experts Payplus is a proud provider of payroll services.  We're proud because we make it our priority to speak our clients'…
Finish Reading